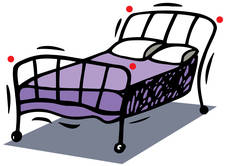 Is a Latex Mattress better than a memory foam mattress?
We all want the best mattress to sleep on but figuring out which
mattress is going to give us the best nights sleep and its the most
environmentally friendly mattress is no easy task. A lot of mattress
companies are claiming to make green beds but it is very rare to see a
memory foam bed without toxic chemicals and trying to find out a way
to prove one latex mattress is cleaner than the other is just about
impossible unless you have a sample of the bed sent to a chemical
lab. Tell us what you have learned about the mattresses you have been
shopping.